Our President
Mike Rothfeld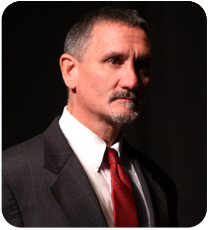 Michael I. Rothfeld, a veteran of direct marketing, political elections, and legislative campaigns with organizations such as the National Right to Work Committee, the U.S. Defense Committee, the Republican Party of Virginia, The Leadership Institute, and the Conservative Victory PAC, founded SABER Communications in 1992.
Mike's vision for SABER is to give conservative organizations and candidates an advantage in a political environment that is often hostile to principles such as limited-government, the right to keep and bear arms and protecting the unborn.
Mike believes that "personnel is policy" and therefore seeks to train and promote activists who are as committed to principle as are the people and organizations for whom they labor.
Since its founding, SABER has worked with a wide range of clients across the U.S. and abroad to achieve these goals. SABER has furthered the conservative cause by defeating liberal candidates, winning legislative fights, challenging the status quo of both parties, helping issue groups excel in direct response and fundraising, training grassroots activists and introducing hundreds of effective principled operators into the political arena.
If you share these principles, the SABER team would like to help you achieve your goals.