Retired legislator, State Senator Ted Harvey (R-CO), never lost an election, nor his passion for protecting the unborn or promoting core conservative values.
At the age of 22, Ted received a political appointment to serve in the White House of President Ronald Reagan.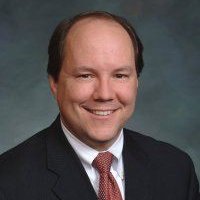 He returned to Colorado empowered by the vision of the Reagan Revolution and committed to defending the foundational and constitutional values of our nation.
After returning home, Ted quickly became involved in Colorado politics and secured a staff position in the Colorado House of Representatives as the House Reading Clerk. After two years, Ted became the Program Director at the Independence Institute, a conservative/libertarian Colorado think tank.
In December of 2001, through a vacancy election, Ted was elected to the Colorado House of Representatives and became a conservative champion inside the Capitol. He was re-elected in both 2002 and 2004, and was then elected to the State Senate in 2006 and 2010.
During his legislative tenure, Ted has proven himself to be a leader of the conservative movement. He led the fight against illegal immigration, for the passage of Right to Work, and sponsored the only abortion restriction ever passed in Colorado -- the Parental Notification Act. Ted has also been one of the legislature's staunchest defenders of the Second Amendment.
Ted is also a founding member and Chairman of the Stop Hillary PAC, renamed the Committee to Defend the President following the election of 2016. It is now the largest pro-Trump PAC in the country.
Ted and his wife, Janie, have been married for 24 years. They are passionate Christians and are very active in their church.
Janie is a highly accomplished dyslexia therapist working with elementary-age children while also teaching at the college level.
Ted and Janie have two children. Their son, Jack, is a student at Colorado School of Mines where he is earning a degree in Petroleum Engineering. Their daughter, Brooke, is a junior in high school and spends her summers doing Christian missionary work throughout China.